High Point Market 2018
Check out highlights from our visit to the High Point Market in North Carolina!
---
Holiday Tips from a Vienna Christmas Market!
Frohe Wehnachten (Merry Christmas)!
Across Europe, Christmas market season is in full bloom. Want a taste of that Christmas magic millions of miles away from Vienna's city center? Here are some quick Christmas market traditions to bring a little European charm to your Christmas celebrations this year!
---
Four Simple and Fun Halloween DIY Decorations!
Halloween is just around the corner! Are you ready? Want some fun activities to do this weekend in preparation? Here are four easy suggestions to get your mind and home ready for Halloween!
---
Bringing the Summer Home
This season, bring the summer indoors with quick pops of color, sea-rustic décor, and furniture that brings the beach right into your living room!
---
Mirror, Mirror on the Wall, Turn this Bathroom into a Spa
In need of a spa vacation but lack the time and money to get there? Escape the hustle of daily life by reconnecting with nature in your very own bathroom! Here are some simple design steps for transforming your bathroom into your personal zen sanctuary.
---
Four Quick Tips for Decorating Small Spaces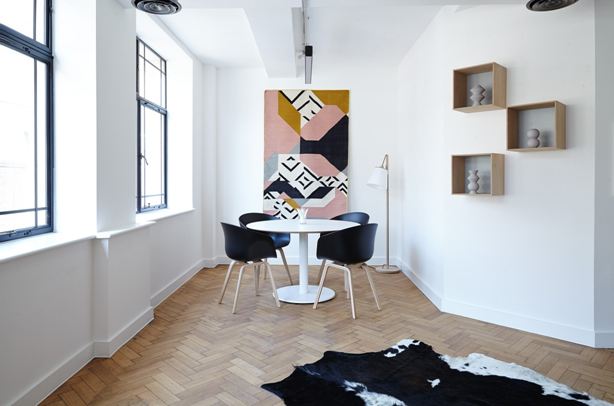 Have you ever walked into a small apartment and been surprised at how large it feels inside? Decorating small spaces can be tricky, but with a few good tips you can turn any space (Yes even the tiniest of mud-rooms) into a breathable, beautiful room.
---
LUX Magazine Showcases the Winners of the 2017 Leading Designers Awards
United Kingdom, 2017- LUX magazine announces the winners of the LUX Leading Designers Awards 2017.
Launched to showcase the established innovative businesses and individuals within their field, LUX Magazine tailored the 2017 Leading Designers award to cast a light on those who are shaping the future of the design industry.
This award was judged purely on merit by our in-house teams with all potential winners assessed against multiple relevant criteria, including previous accolades won, company performance over a given period of time, influence within the industry, sector or region and client testimonials or recommendations.
To find out…
---