Kimberlie Rice Awarded "Leading Designers Award" by Lux Magazine for the Second Year in a Row
For the second year, Kimberlie Rice and R. Designs has been selected as a Leading Designer by Lux Magazine. The United Kingdom luxury design magazine recognizes design companies world-wide based on their long-term performance, positive influence within the industry, and cliental testimonials.
---
Studio One Sixty Warehouse Sale!
Come out to Studio One Sixty this weekend and get up to 50% off of beautiful home decor items!
---
Mirror, Mirror on the Wall, Turn this Bathroom into a Spa
In need of a spa vacation but lack the time and money to get there? Escape the hustle of daily life by reconnecting with nature in your very own bathroom! Here are some simple design steps for transforming your bathroom into your personal zen sanctuary.
---
Four Quick Tips for Decorating Small Spaces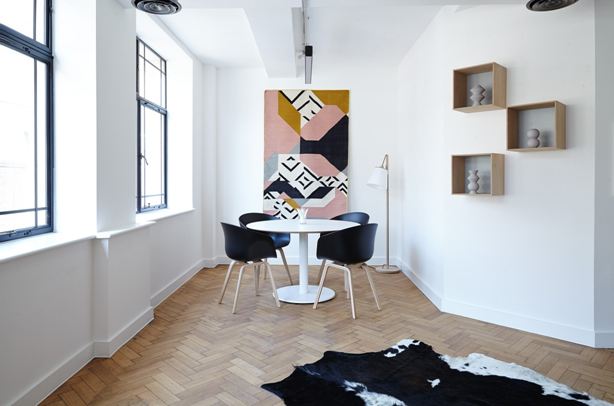 Have you ever walked into a small apartment and been surprised at how large it feels inside? Decorating small spaces can be tricky, but with a few good tips you can turn any space (Yes even the tiniest of mud-rooms) into a breathable, beautiful room.
---
LUX Magazine Showcases the Winners of the 2017 Leading Designers Awards
United Kingdom, 2017- LUX magazine announces the winners of the LUX Leading Designers Awards 2017.
Launched to showcase the established innovative businesses and individuals within their field, LUX Magazine tailored the 2017 Leading Designers award to cast a light on those who are shaping the future of the design industry.
This award was judged purely on merit by our in-house teams with all potential winners assessed against multiple relevant criteria, including previous accolades won, company performance over a given period of time, influence within the industry, sector or region and client testimonials or recommendations.
To find out…
---
Organization Techniques for Your Kitchen
The kitchen is one of the most important areas of the home. If you're cooking at home, you're making at least three meals in the kitchen each day, as well as a variety of snacks. This is the reason why your kitchen must be regularly inventoried. The typical issue with kitchen organization is the ineffective use of valuable space within the cupboards and any other available storage.
---
Kimberlie Rice of Overland Park Awarded Best Of Houzz 2017
Overland Park, United States, January 25, 2017 – R Designs, LLC of Overland Park, KS has won "Best Of Design" on Houzz®, the leading platform for home remodeling and design. The unique interior design firm was chosen by the more than 40 million monthly unique users that comprise the Houzz community from among more than one million active home building, remodeling and design industry professionals.
---
Tips for Getting Your Home Ready for the Holidays
The holiday season is upon us, which means it is time for comfy sweaters, holiday shopping and most importantly, getting your home ready for family and friends.
---
Announcing the Launch of Our New Website
We are delighted to announce the launch of our New Website!
The goal of our new website is to provide our existing and prospective customers a simple yet interactive view of us and the services we offer. Stay tuned to our blog posts for refreshing new ideas! You can also sign up here to keep up with all the exciting stuff!
For any inquiries and feedback, please write to us at kim@rdesignssite.com or call us at 913-777-1514
---
Tips For a Quick Kitchen Makeover!
Giving your kitchen a new look doesn't have to cost a fortune.…
---